An evening of ukulele waltzes
Live concert by Choan Gálvez
Published on May 2, 2021
Fancy a waltz? On Saturday, May, 8th, I'll be streaming a live ukulele concert full of waltzes hosted on Bandcamp. The program includes my Waltz in Progress collection, and also pieces by Ernest Ka'ai, Roy Smeck, Dionisio Aguado, and some surprises.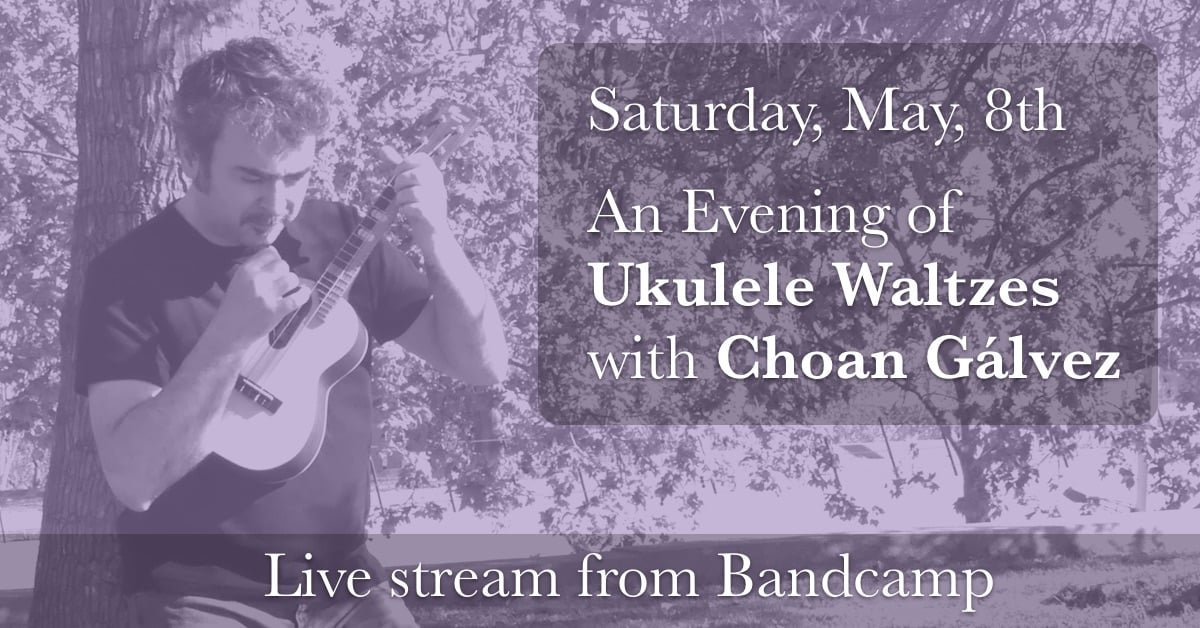 Dress code: waltzy (not really required, as the stream is unidirectional).
You're welcome to interact through the chat, I'll keep an eye on it between performances and stay for a while after finishing the concert.
Timing
Concert is scheduled at May, 8th, 19:00 GMT+2 (that's Spanish Summer time).
Other locations:
United Kingdom: 18:00 BST
Germany, Italy, Spain, France: 19:00 CEST
Argentina, Chile, Brazil: 14:00 ART
New York, Toronto, Philadelphia: 13:00 EDT
California, Washington: 10:00 PDT
Hawaii: 07:00 HST
Tickets
Please confirm the schedule of the concert according to your timezone and acquire your ticket, starting at 4 EUR, from Bandcamp.
A replay of the stream will be available for 24 hours.
Hope you can attend!